This post may contain affiliate links. As an Amazon Associate, I earn a small commission on qualifying purchases, at no extra charge to you. However, all opinions and recommendations are fully honest, transparent and my own.
---
Whether it's momma's first baby or fifth, bringing a little one into the world is such a special thing. She'll likely want to memorialize this time and be as present as possible, which can be hard to do given the common symptoms of morning sickness, aches and pains, sleeplessness, not to mention the business of life if she has other children or a job!
Give your pregnant friend, sister, or wife a special gift that will help her enjoy and remember this beautiful phase of motherhood… and give her all the feels!
I am also creating other Christmas gift lists for pregnant women that will be published this week. Please sign up for my email list (in the right-hand column) or be sure to Like my Facebook Page to be notified when they are posted.
FOR THE SENTIMENTAL MOMMY-TO-BE
I LOVE this simple book. Most moms (new moms especially) have grand plans for the most thoughtful baby book complete with handwritten notes, locks of hair from their first haircut, pictures, the works. But life happens and that elaborate book usually just doesn't work out how we had planned. This little book is the answer.
It has a few lines for every day of the year (5 years worth of space) where mom can jot down whatever she wants! It could be big milestones like the first time she felt baby kick, baby's first steps, or just a sweet or funny moment she had that she doesn't want to forget. It's a great way to document the pregnancy and baby's first few years.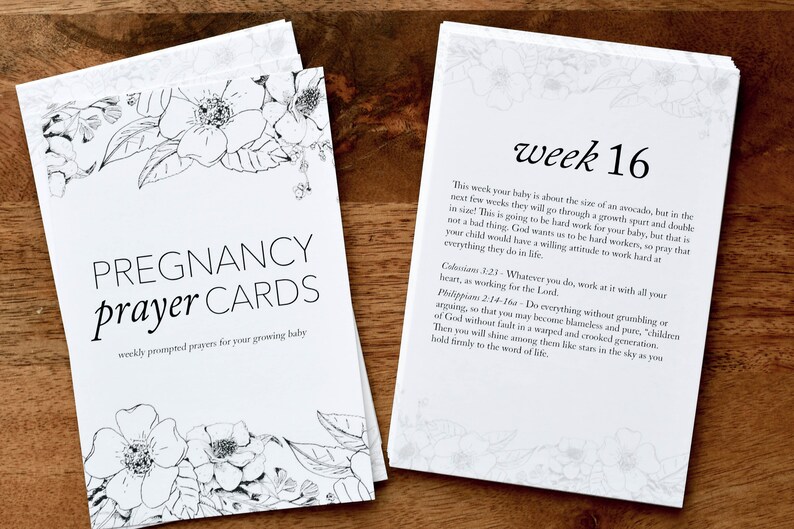 These prayer cards are so special and such a thoughtful gift. For each week of the pregnancy a card gives a quick glimpse of how baby is growing and segues into something to pray over the baby, followed by scripture. For example, one week mentions that baby's brain is developing and encourages momma to pray that "the Lord would instill a passion for learning the Word of God in [her] child."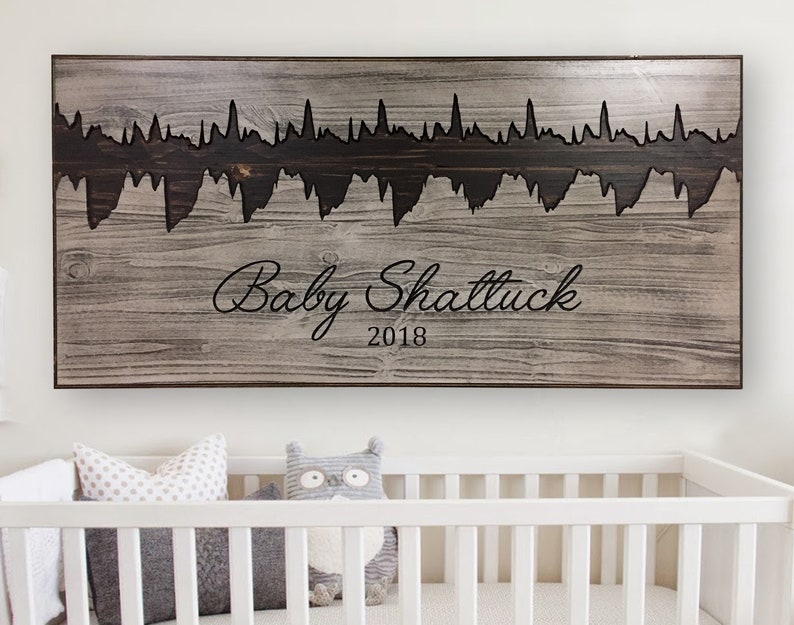 Hearing the baby's heartbeat for the first time is a magical experience. These creative Etsy artists have taken that miracle and turned it into gorgeous and sentimental wall art. What a timeless and sophisticated way to memorialize such a special memory!
There are several artists who do this on Etsy, but here are some well-reviewed favorites: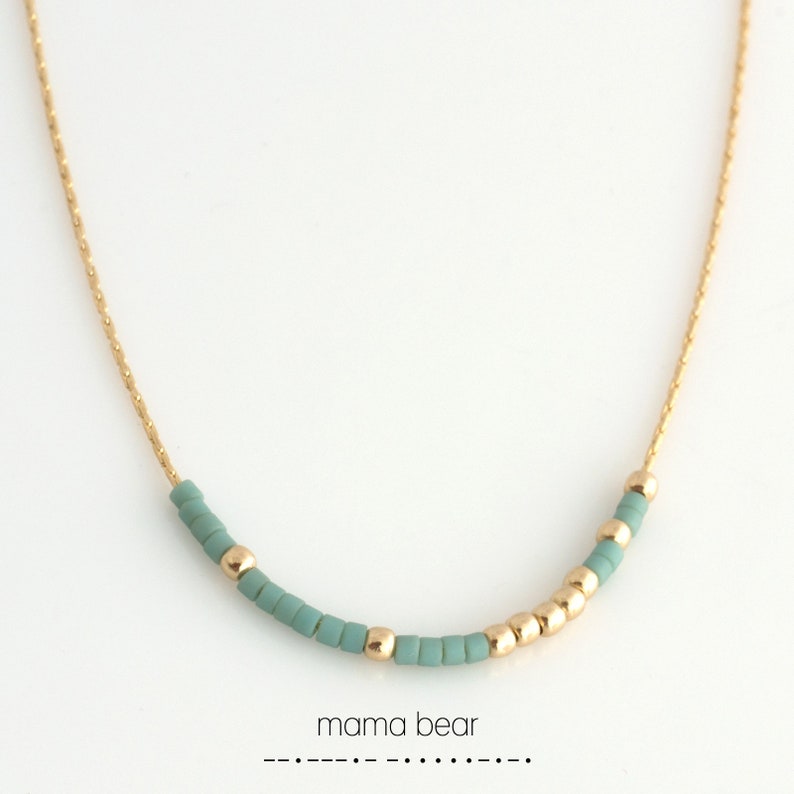 This delicate necklace uses Morse code dot and dash sequences to fashionably display a hidden message. It's customizable so you can have it say whatever you want such as "mama" or the baby's name.
They did a poll and "baby feet" were voted #1 cutest things in the entire world. Not really, but I'm sure if there were such a poll, it would happen. This highly-rated kit uses non-toxic clay to capture those precious fingers and toes and displays them, along with space for a photo, in a nice frame.
This is a really cute and highly-reviewed book momma can use to document her pregnancy. It has ample space for belly pictures and ultrasound pictures. It also has several prompts for things like how she felt when she found out she was pregnant, strange pregnancy symptoms, cravings, and things that are going on in her life at the time.
What a classy way to display the sonogram photos from each trimester! Reviewers say that it is a high-quality, sturdy frame and that the crisp white background with silver accents look great.
This gift is especially for the grandparents to give. It uses prompts to allow grandma or grandpa to share memories from their own childhood as well as memories with their grandchildren once they are born. While grandma or grandpa can't yet fill out all of the sections until after baby is born, I'm sure momma would love to read about her parents' or in-laws' childhood as she prepares to raise a child of her own!
Alternatively, if you want to have more creative freedom, you can use this sweet booklet to write Letters to Your Grandchild.
---
Also be sure to sign up for my email list (in the right-hand column) or Like my Facebook Page to be alerted when my other gift lists for pregnant women are published this week:
---
If you enjoyed this post, please consider sharing! You can also like my Facebook page to keep up with new posts and other helpful 3rd party news I share.